media:scape by Steelcase
media:scape integrates technology and furniture to bring people, space and information together for greater collaboration and productivity than ever before.
Ology by Steelcase
Ology height-adjustable desks support the physiology and biology of workers to make the workplace a more health-conscious environment
Answer Panel Systems by Steelcase
Answer modular workstations are designed with built-in flexibility and interconnectivity to meet today's evolving workplace demands.
Think by Steelcase
Think is the chair with a brain and a conscience. It's intelligent enough to understand how you sit and adjust itself intuitively. It's thoughtful enough to measure and minimize its impact on the environment.

Schmidt Goodman is proud to be celebrating our 40 year milestone in the office furniture industry!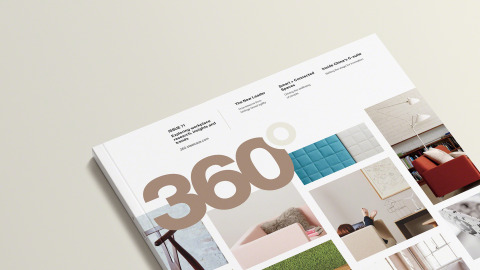 NEW RESEARCH ON THE OFFICE RENAISSANCE
For years, many have predicted the death of the office. Mobile technology allows us to work anywhere, so why do you need an office at all? Yet as the world becomes more complex, the places we work have never been more relevant. Work is a social activity and people need places to come together to solve problems. The office isn't going away—it's in the midst of a renaissance, where workplaces are becoming something fundamentally different.
Learn More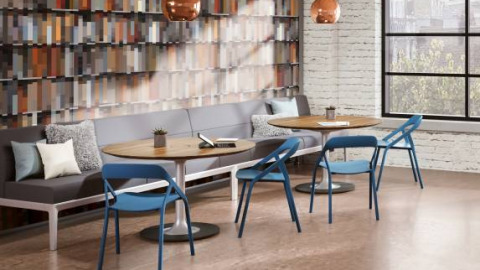 Regard Lounge Seating
Regard lounge seating supports many comfortable and relaxing postures while also providing appropriate settings for task work at a table.
Learn more about Regard